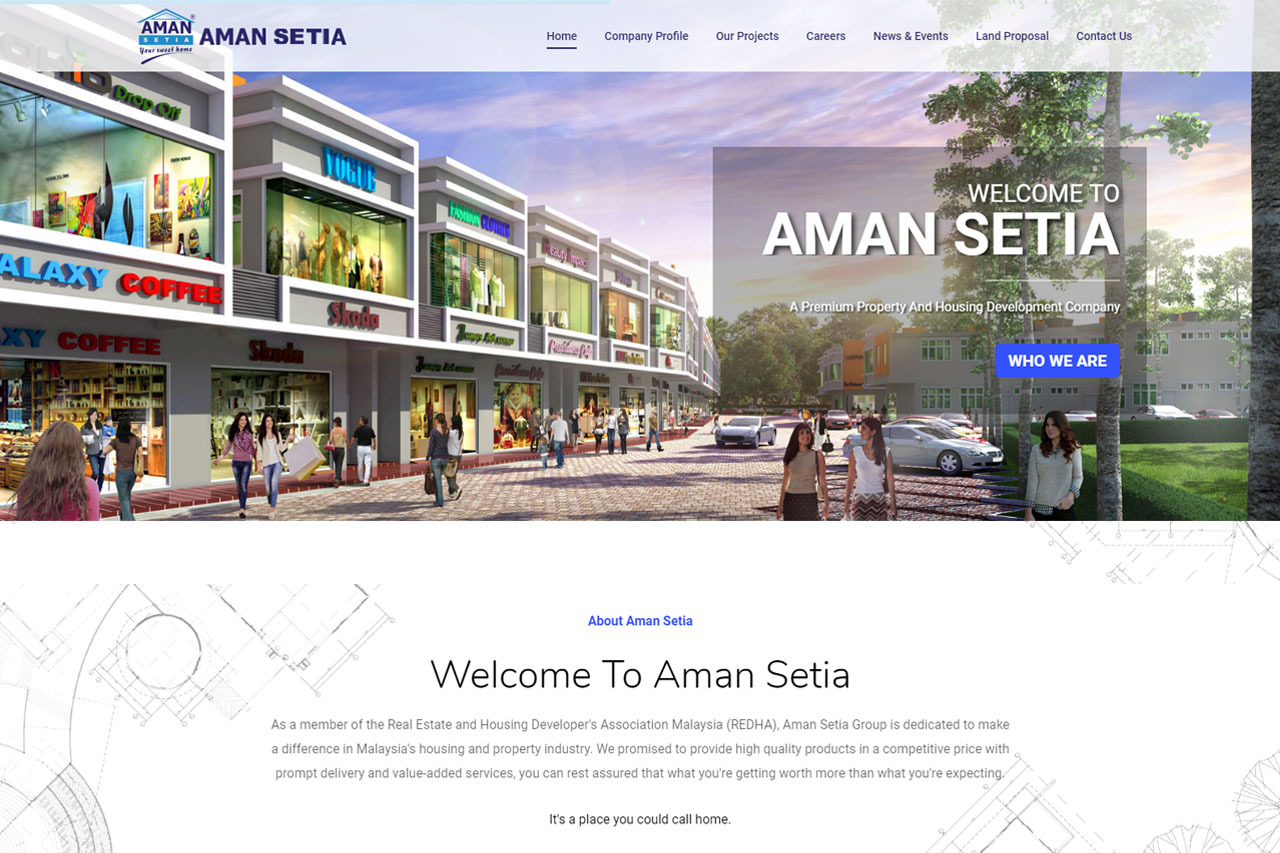 'A place call home' has always been Aman Setia Group's vision statement. This is where we venture our businesses into commitment towards human lifestyle. From an engineering based we figured out that the conventional way had moved beyond & today comes an ever-changing lifestyle which we all have to adapt.
Our benchmark started long ago as a member of the Real Estate and Housing Developer's Association Malaysia (REDHA), overlooking various businesses industries such as property development , hotel, retail convenience stores & engineering.
Aman Setia Group is dedicated to make a difference in Malaysia's lifestyle through housing and property industry & improve convenience in our daily life.